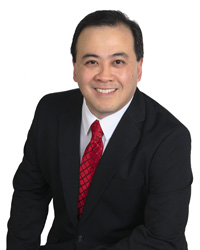 Matthew Chan is the author of "The TurnKey Investor" series of books and audio programs. These books cater to the independent investor who want to learn the tools and techniques of building a solid and sustainable real estate investment portfolio not normally discussed in mainstream publications.
Matthew has been involved with investment real estate through family rental property since he was a teen-ager! After spending ten years in Corporate America, Matthew escaped to become a successful entrepreneur at the age of 29. A few short years later, he started his own investment real estate portfolio. Today, that highly profitable and expanding portfolio consistently generates spendable cash flow for himself and his investment partners.
Along with launching new book projects and speaking with new investment partners, Matthew continues to oversee the management of his Internet businesses and his real estate management company. In 2007, Matthew formed "The Investors Roundtable of Columbus Georgia" , a local real estate investment community/group, to train and work with like-minded investors in building their own real estate investment portfolios.
Matthew continues to enjoy the freedom of spending time working only on projects and investments with people he likes. His business and investment interests continue to take him across the U.S. where he frequently meets and networks with new people.
Matthew is also the author of "The Intrepid Way" book series. That book series teaches employees how to leave the confines of the corporate world through entrepreneurship.
Matthew's educational background includes a Bachelor of Science in Business Administration from University of Central Florida, and a Masters of Business Administration from Webster University.
Matthew offers a Real Estate Investor Support Call Program for those individuals who want personalized real estate portfolio-building coaching, consulting, and mentoring.
You may contact Matthew at matt30060 at gmail.
You can also find Matthew at MatthewChan.com.